While I'm making new friends all the time with what I do, sometimes I get to work with old ones (and make new ones at the same time) – which is awesome.  Donnie is a good friend of mine going back to our college years when we were  rocking around NRM Music (we both worked there in the day when music stores still existed) and hanging out at Cedars where his band and my husband's band would often play.  Fast forward about 15 years – imagine how excited I was when he called me to ask if I would photograph his and Tasha's wedding and then how sad I was when I realized the date they were looking at was already booked.  In a weird twist of fate a few weeks later, the couple who had originally booked the date decided they were going to move their wedding up.  I figured Tasha and Donnie at that point had found someone else, but sent him a quick email anyway.  They hadn't and here we are!
We met in Canfield this past Saturday for part 1 of 2 engagement sessions – the (mostly) black & white wintery session.  It was cold and very snowy, but so fun.  I had a feeling it would be.  Tasha & Donnie told me that they laugh a lot when they're together and they do.  I was laughing right along with them.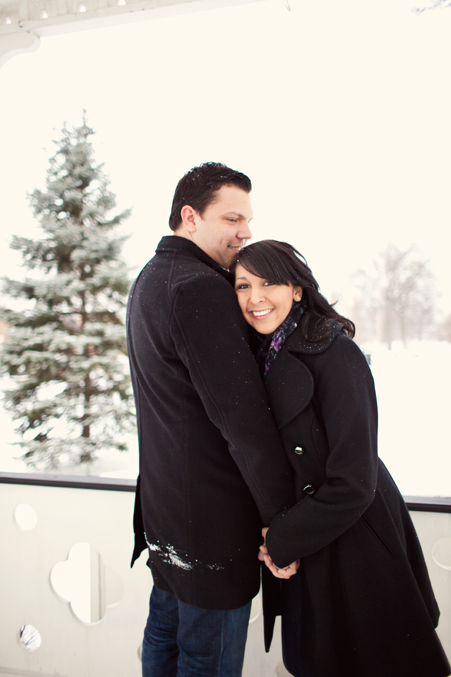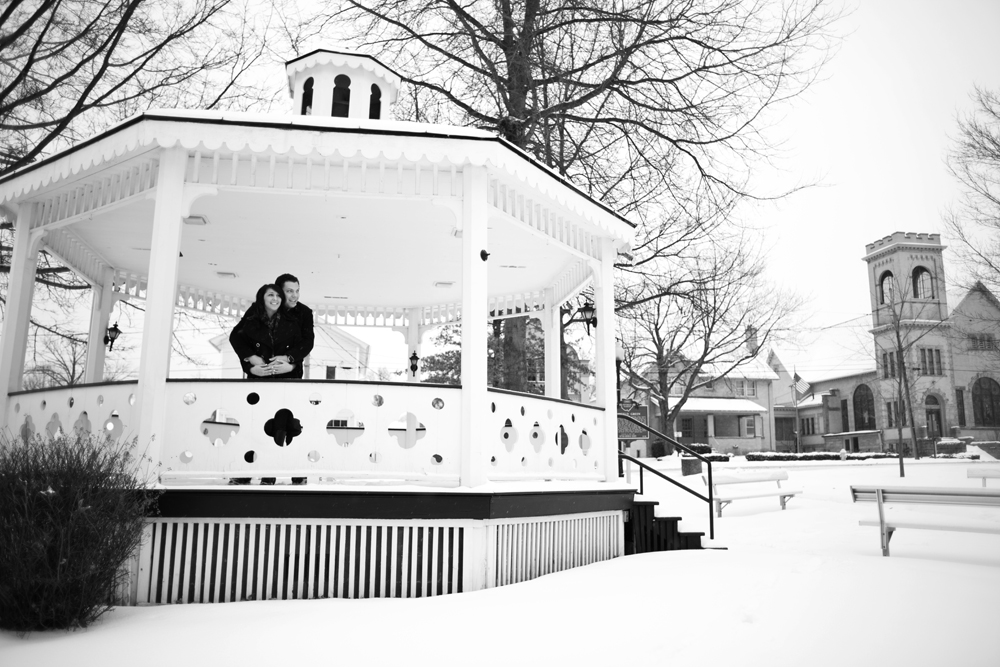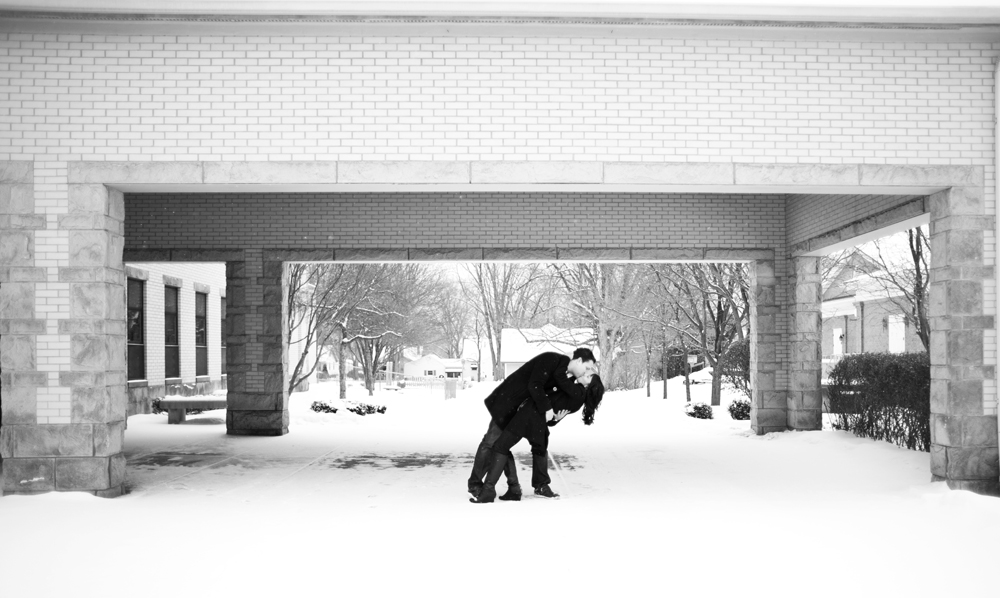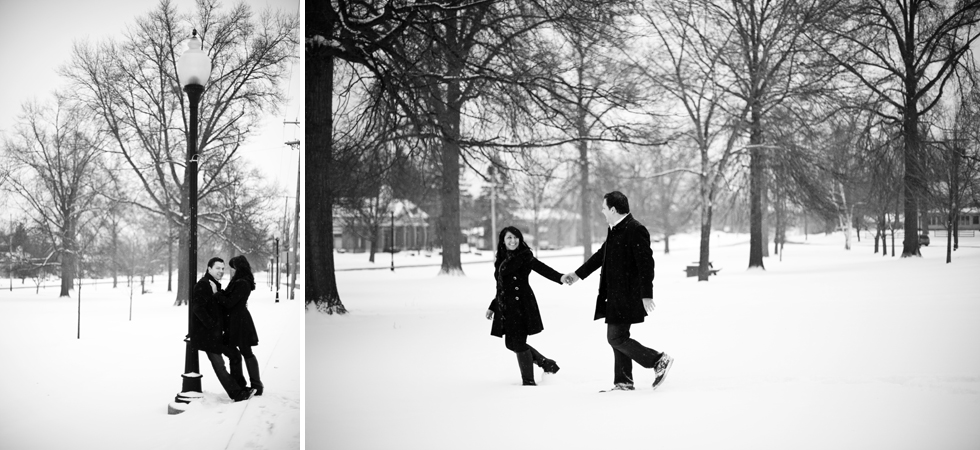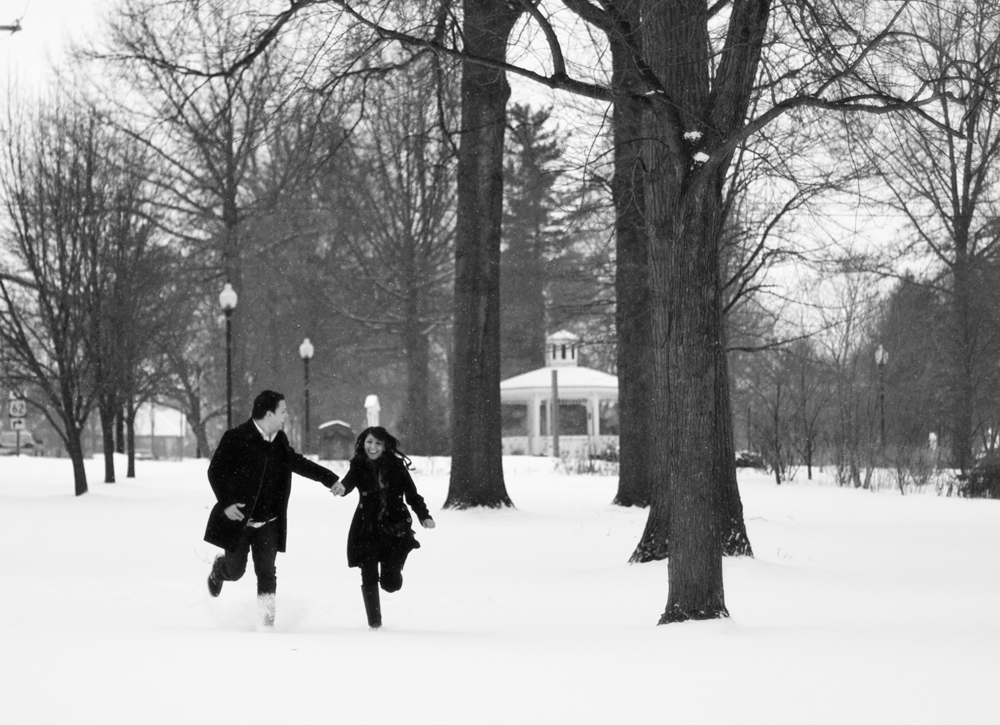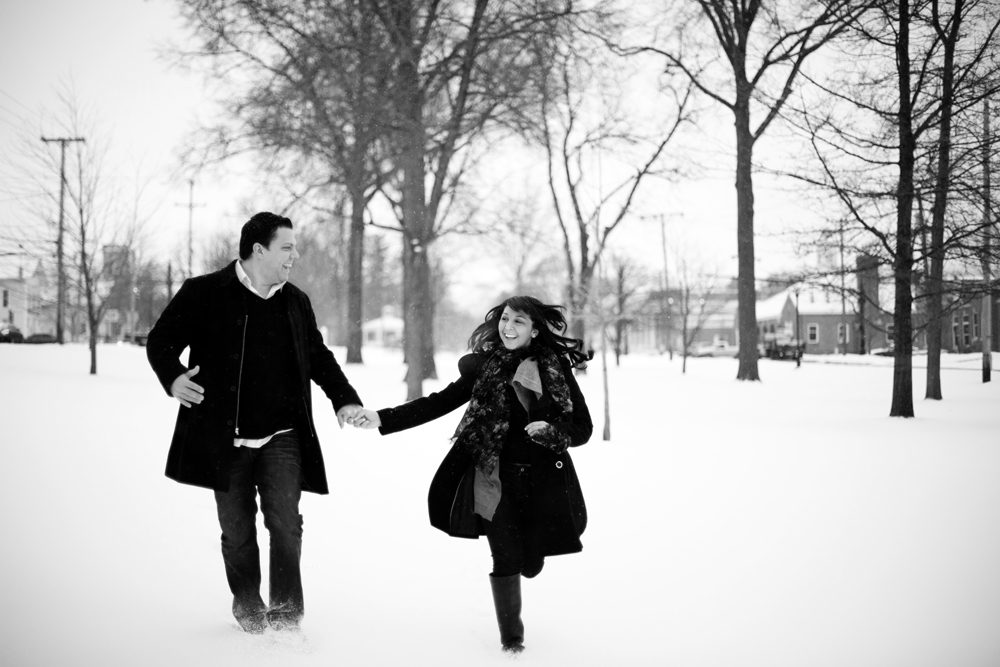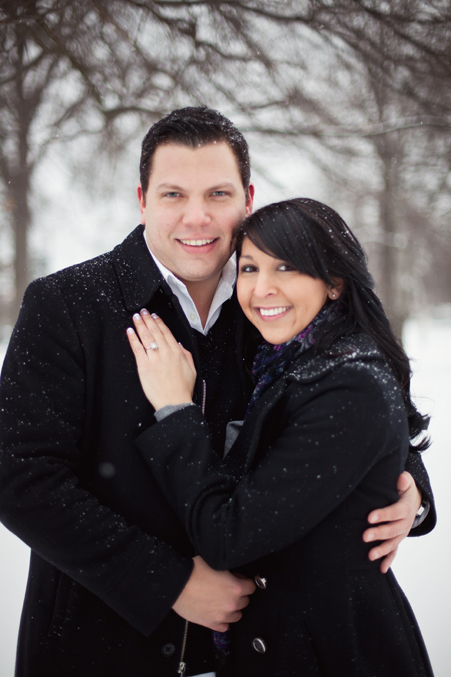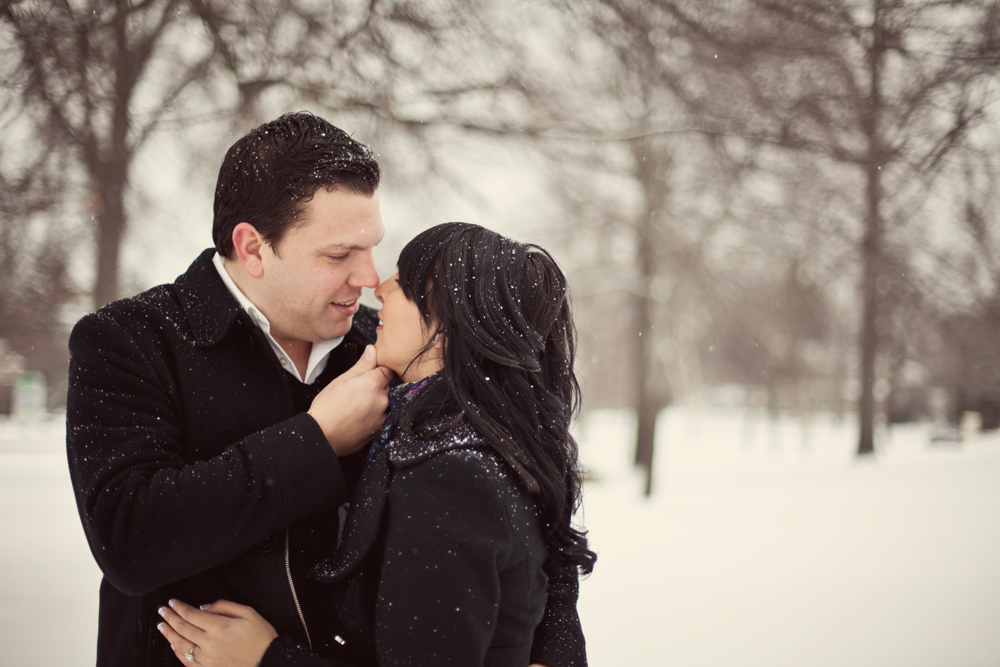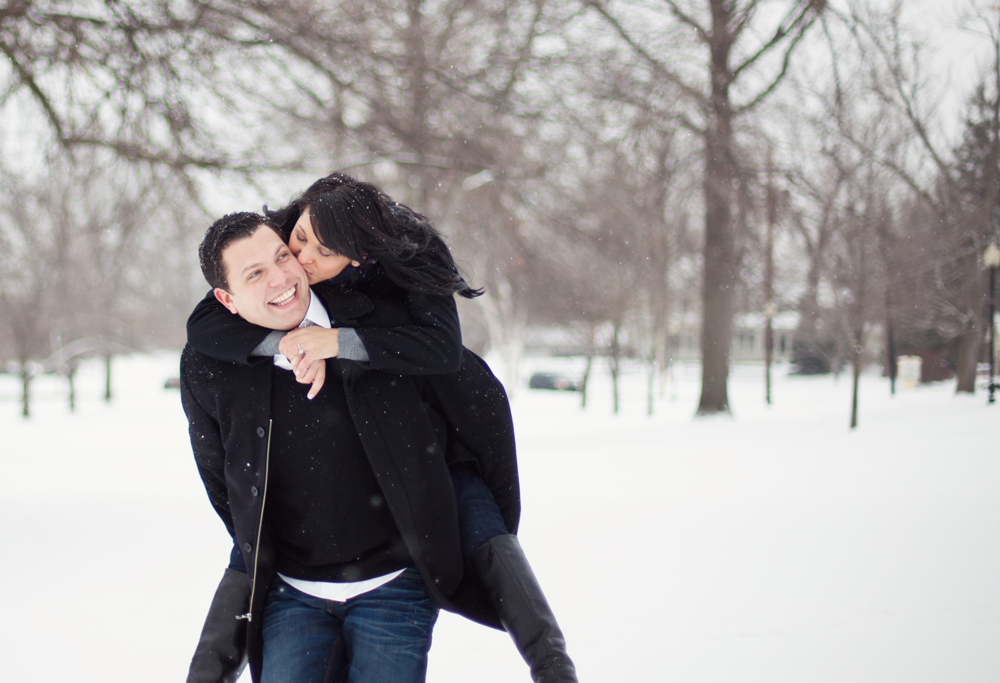 Thank you, both!  Can't wait for part 2 – the warm weather engagement session and the wedding day!
xo – Michelle